Private Villa
Hanoi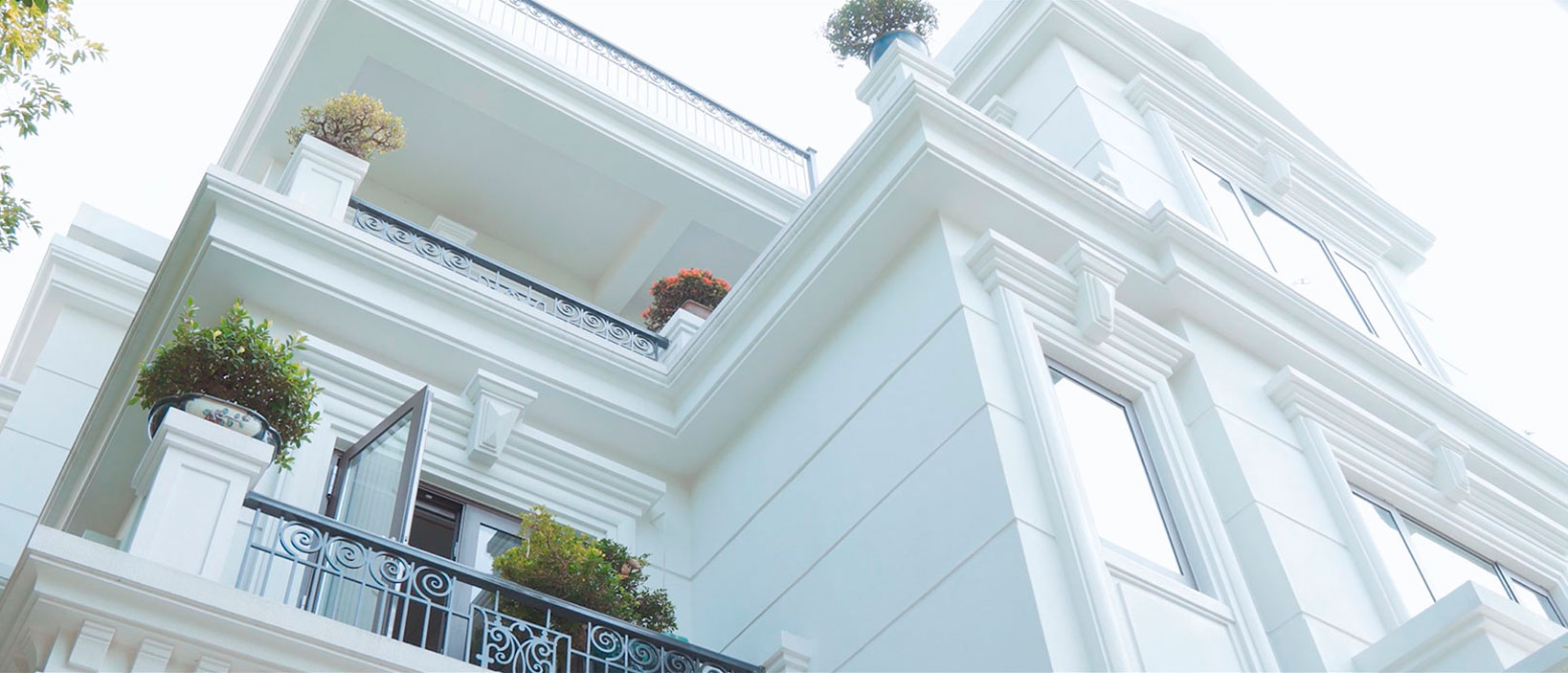 RESIDENTIAL VILLA SHINING WITH ITS OWN LIGHT
Designed and executed by TTD Group,our long time partners and exclusive distributor of MARINER in Vietnam.
A private villa full of glamor and sophistication, this is one of our latest bespoke projects carried out this year in Hanói. Dressed with a set of sofas and coffee table from our Singular pieces, matching with Belgravia collection (Sideboard and bespoke cabinet).
Also, as front door, it has been designed a main entrance with walnut bulb and high gloss white laquer, fitting perfecty with the whole look.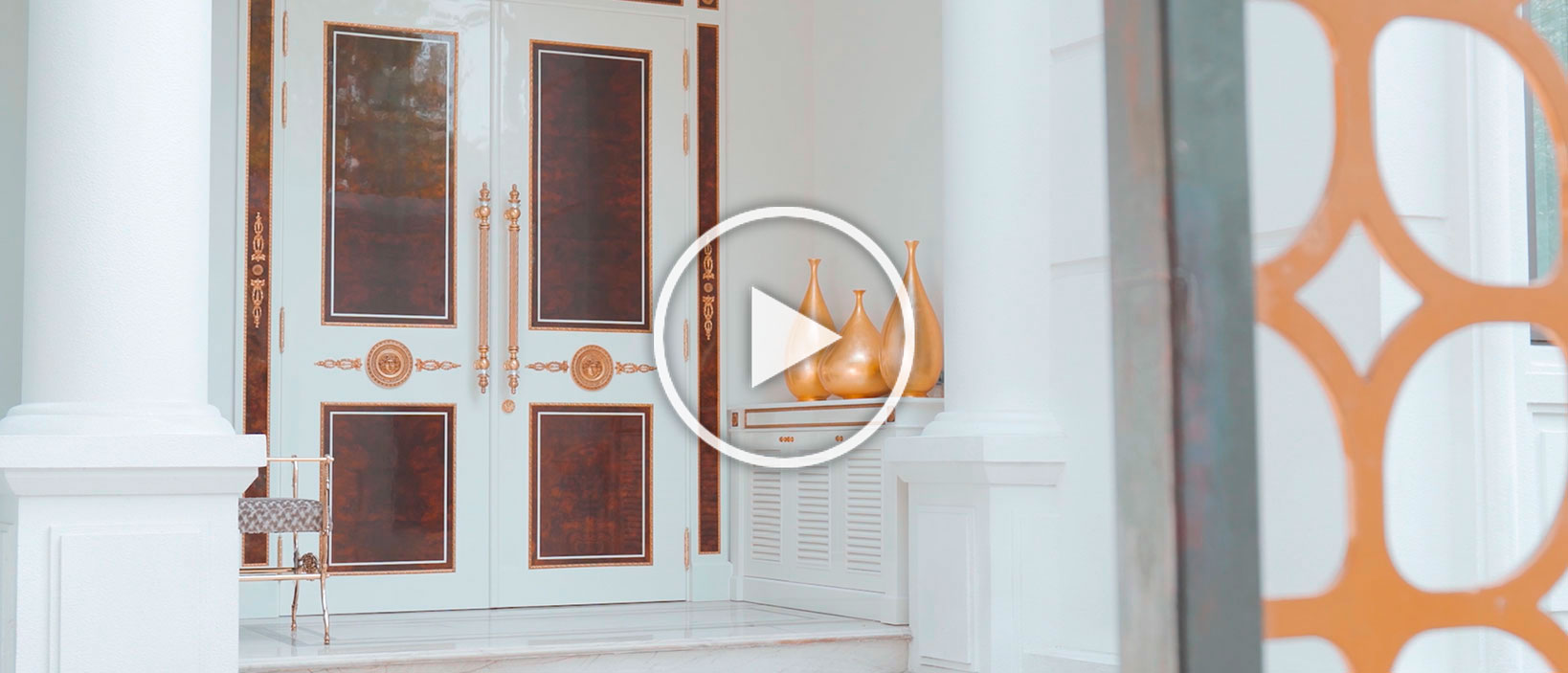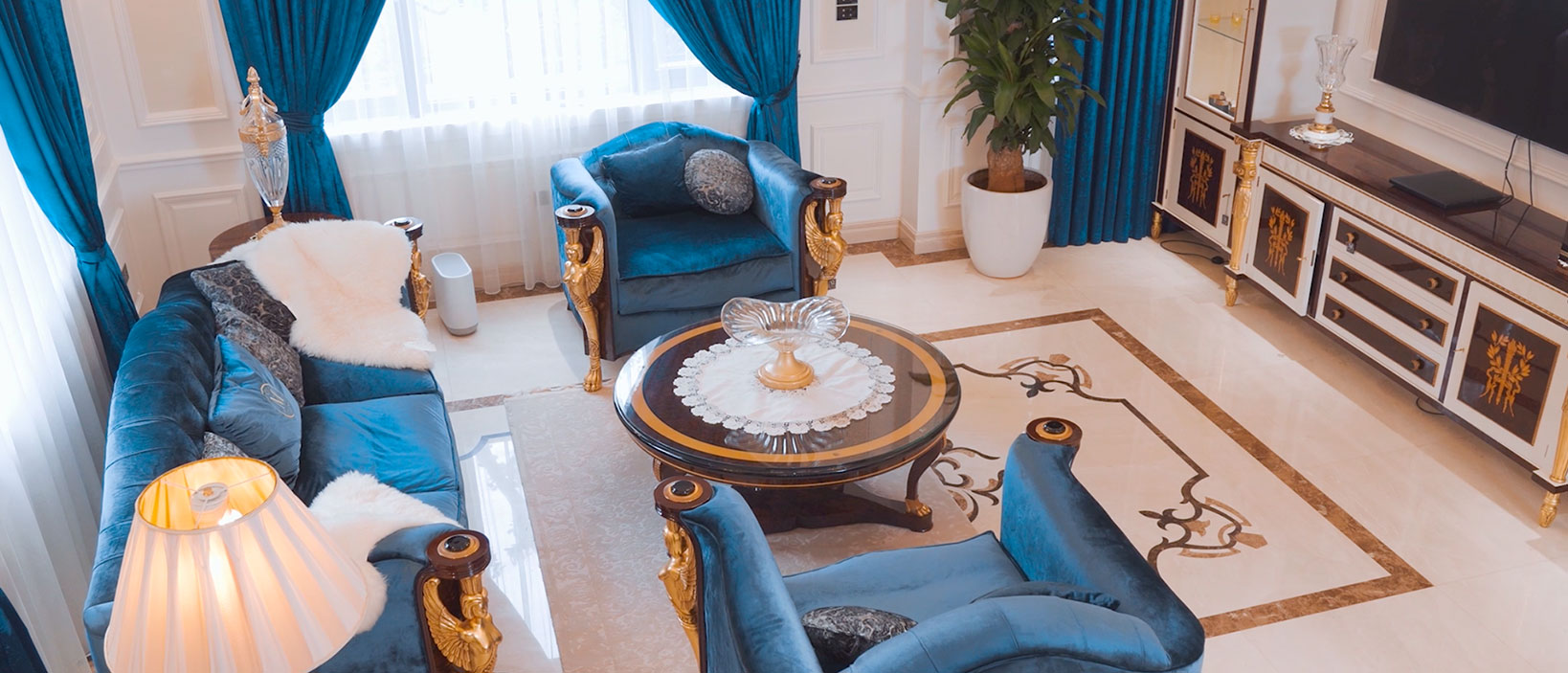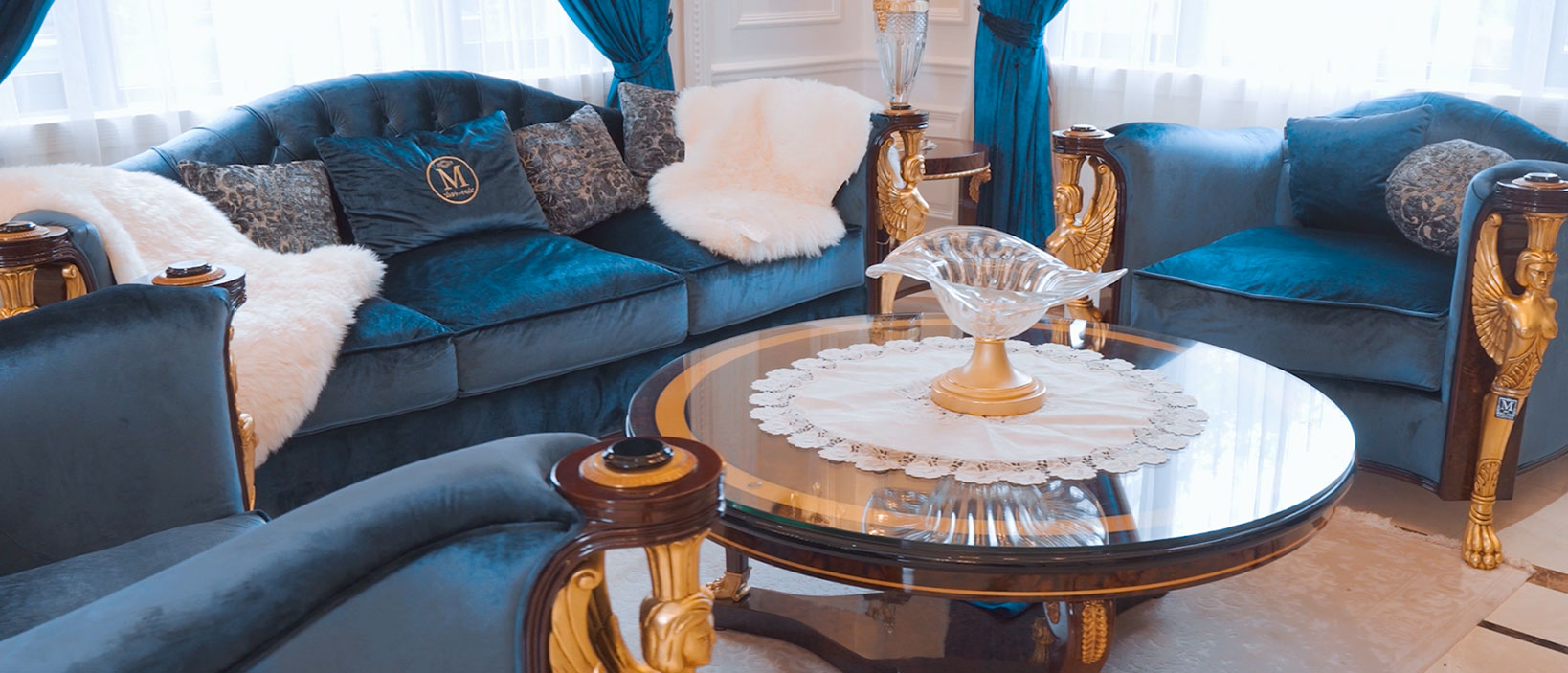 Set of sofas and coffe table, composed with Singular pieces, from our classic collection. Upholstered in blue velvet and decorated with 24k gold leaf and Ash tree bulb.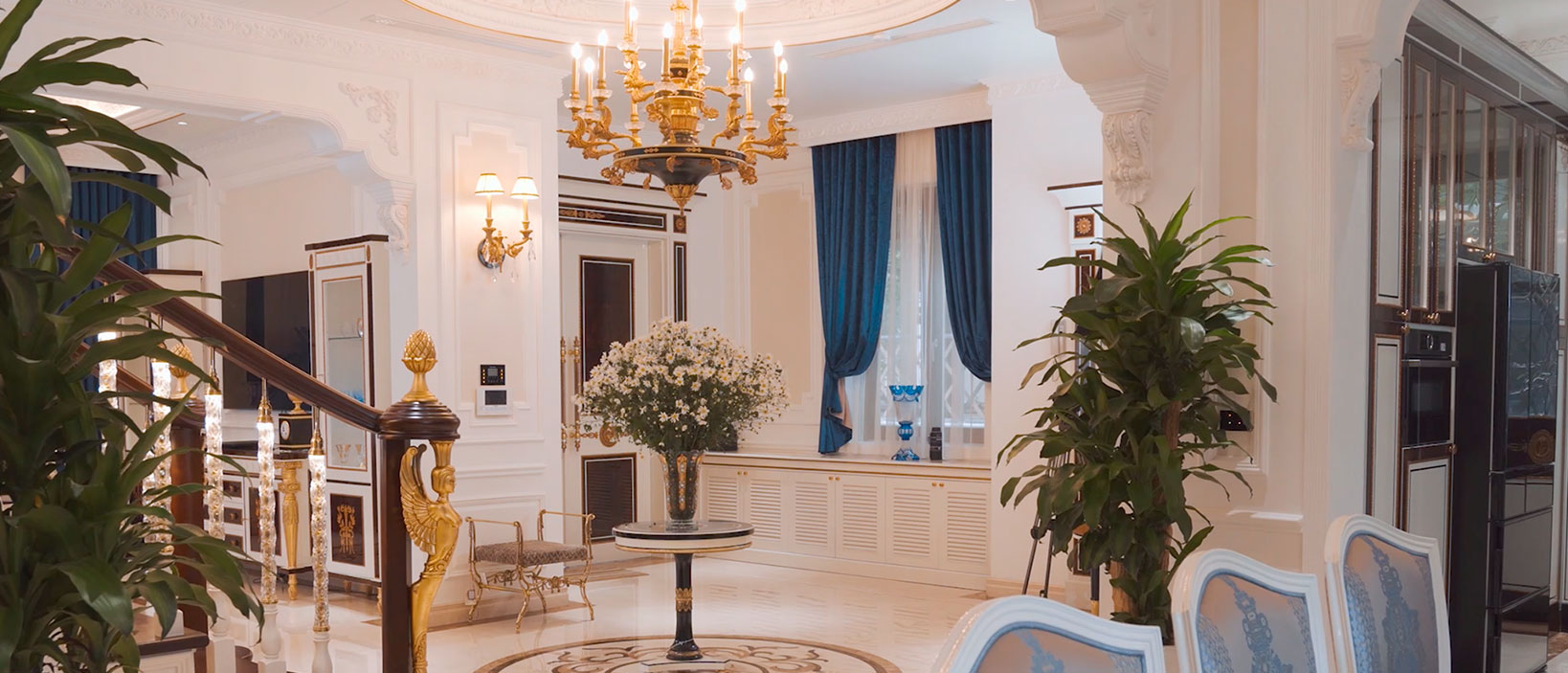 Hall with our classical chandelier and wall bracket as main pieces.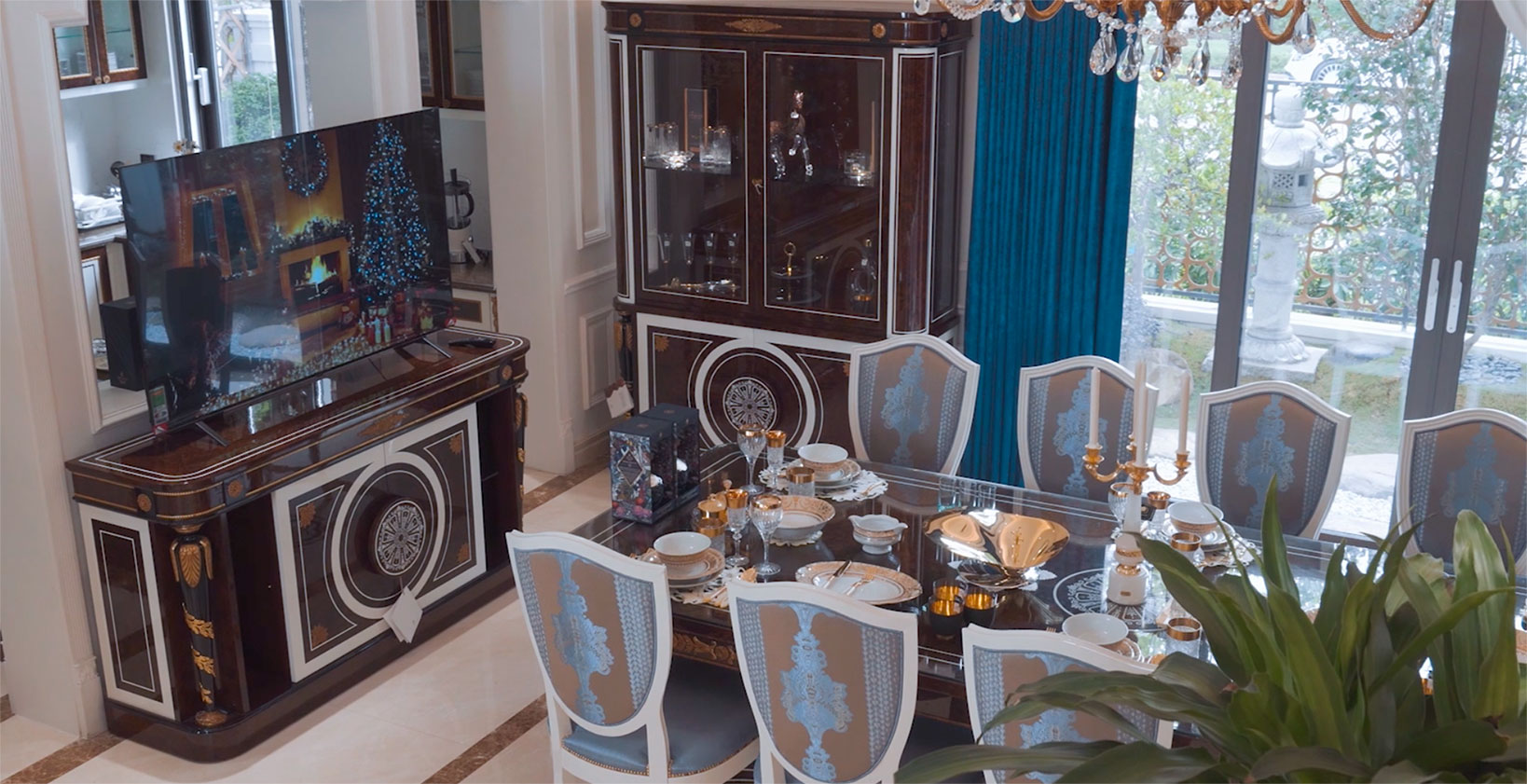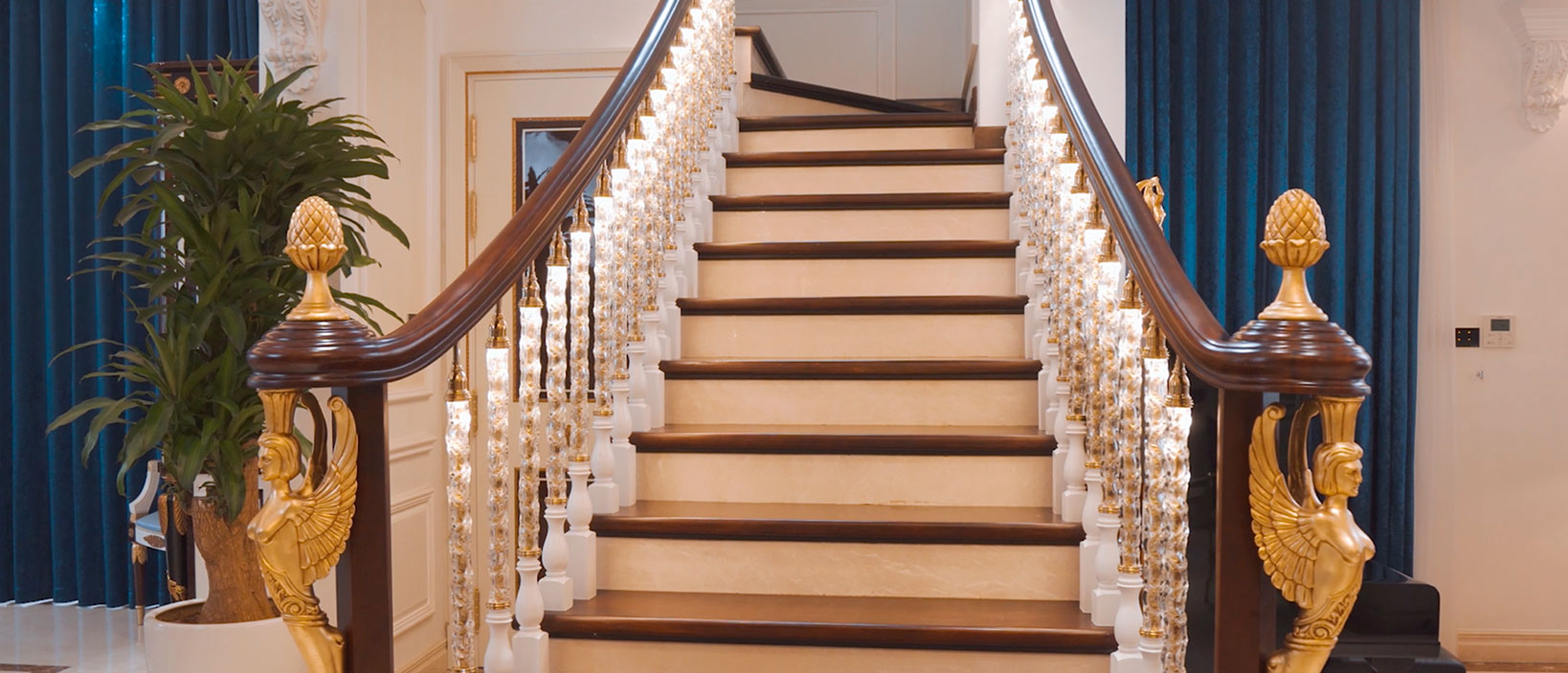 Exclusive stairs. A custom design, with two winged sculptures as the start of the handrail, based on our collection of sofas located at the living room.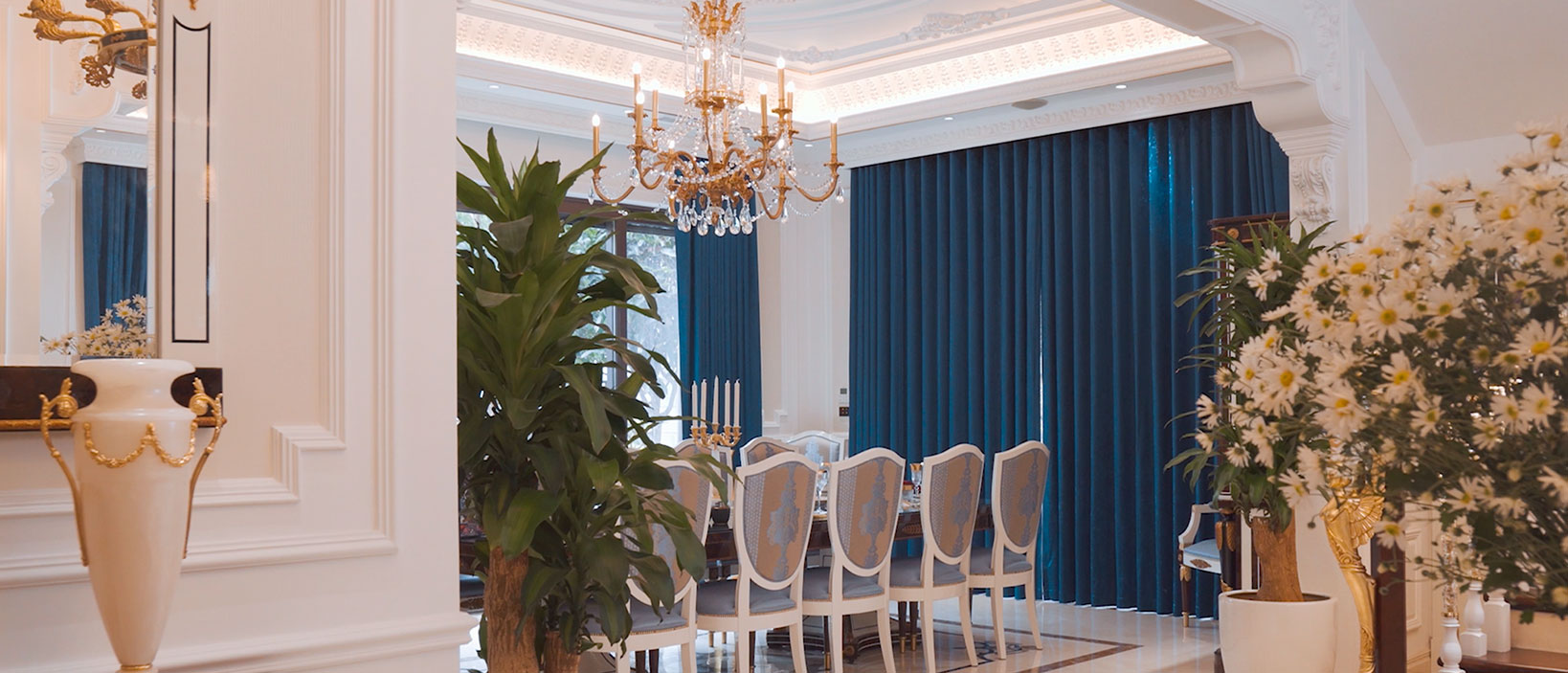 Dining room projected with Malmaison collection in blue fabric, crowned with a classic chandelier dressed with crystal and finished in Antique gold plated.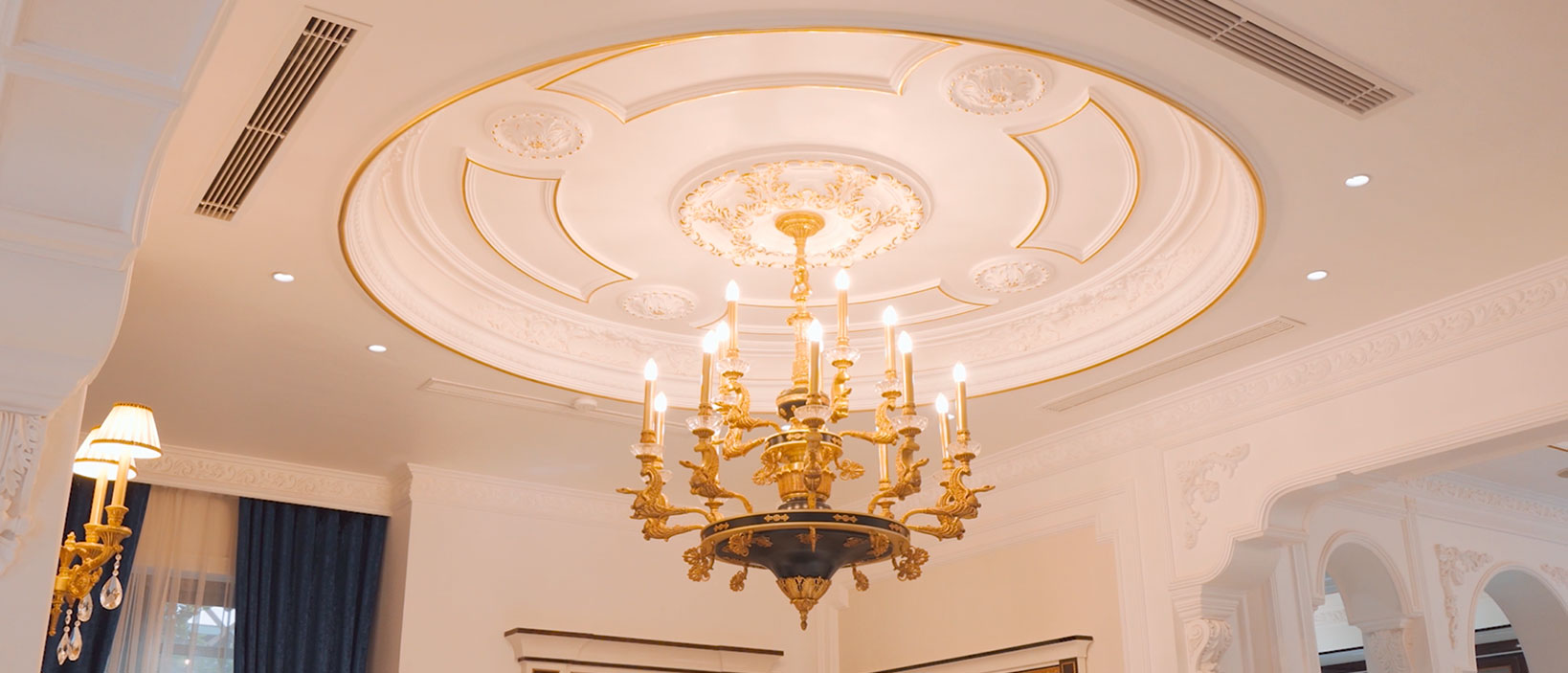 Duck chandelier, made of cast bronze and finished in Antique gold plated. With a touch of black lacker plate.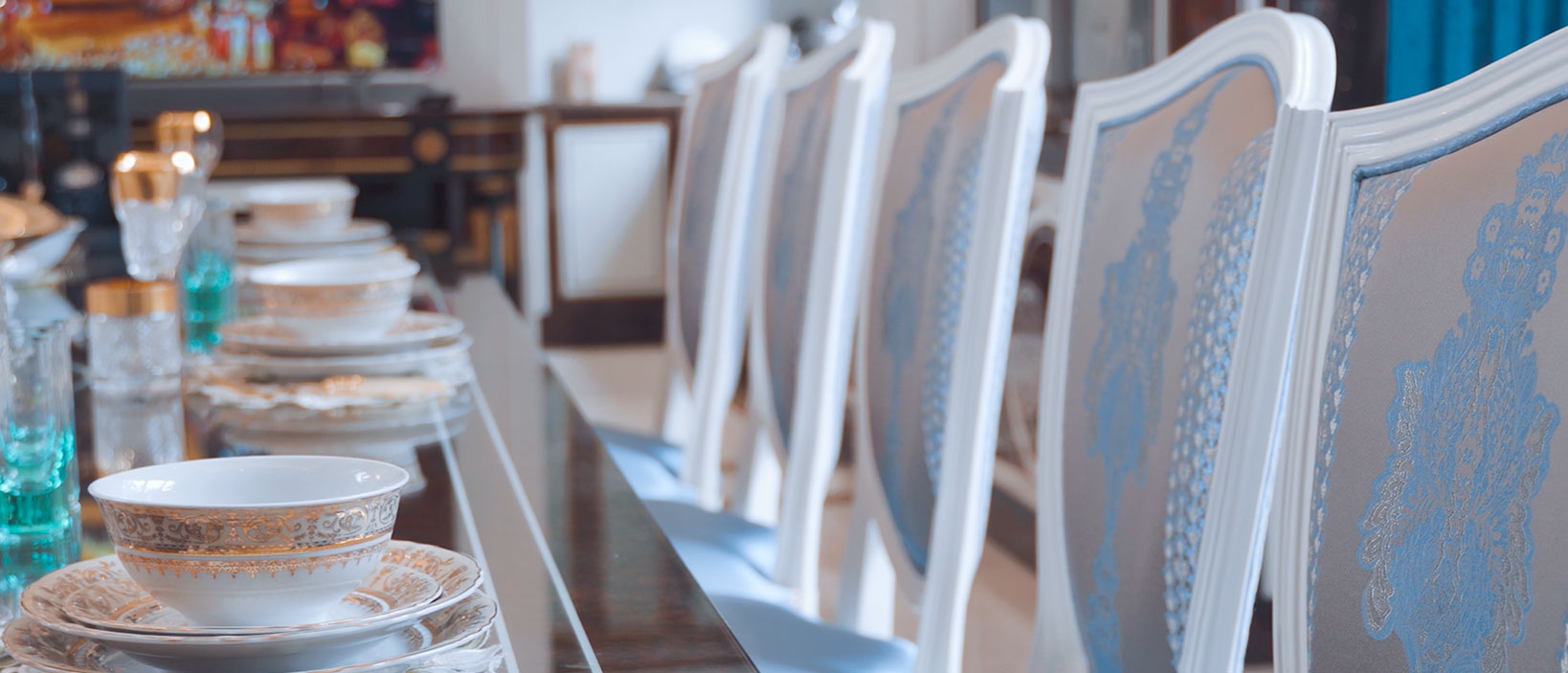 Detail of the Malmaison dining room.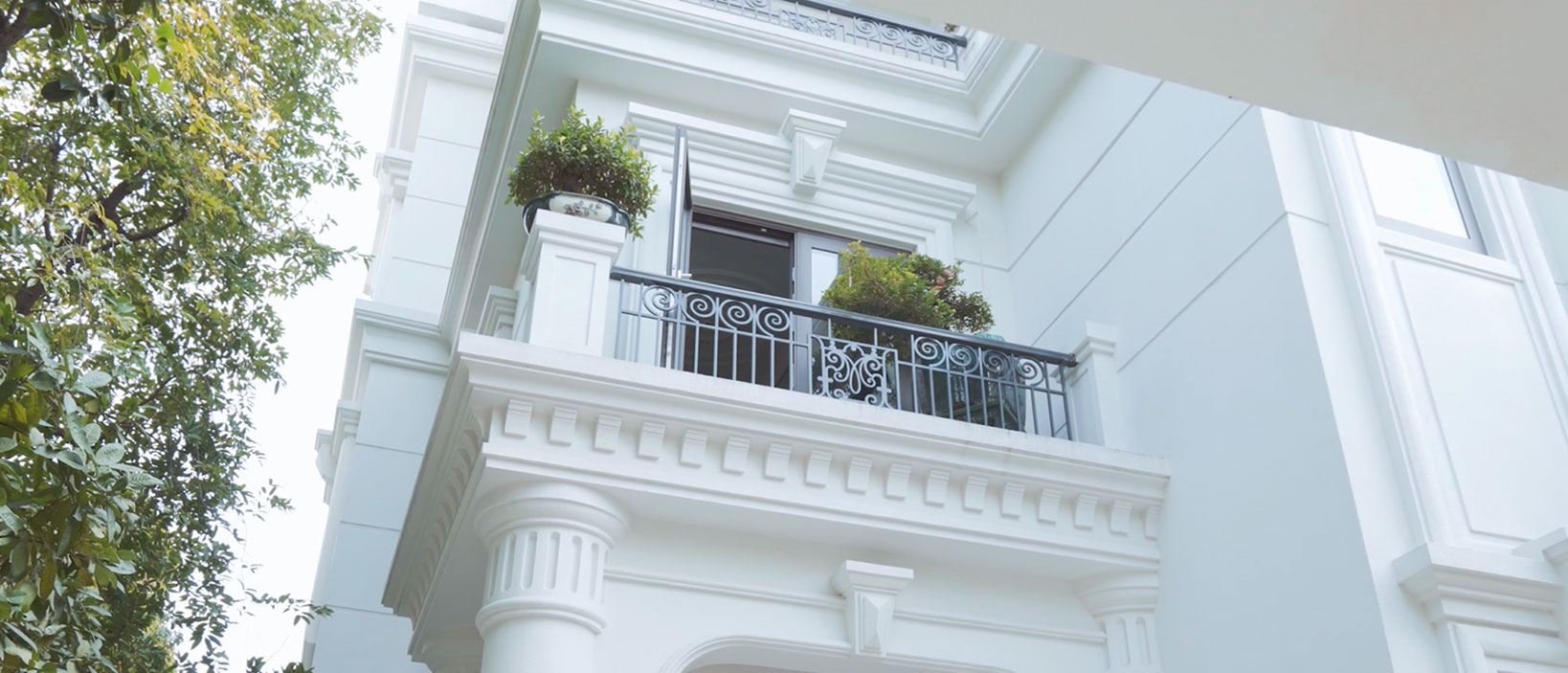 Facade's villa, a clear and neoclassical style.