The Plaza Doha Hotel
Doha (Qatar)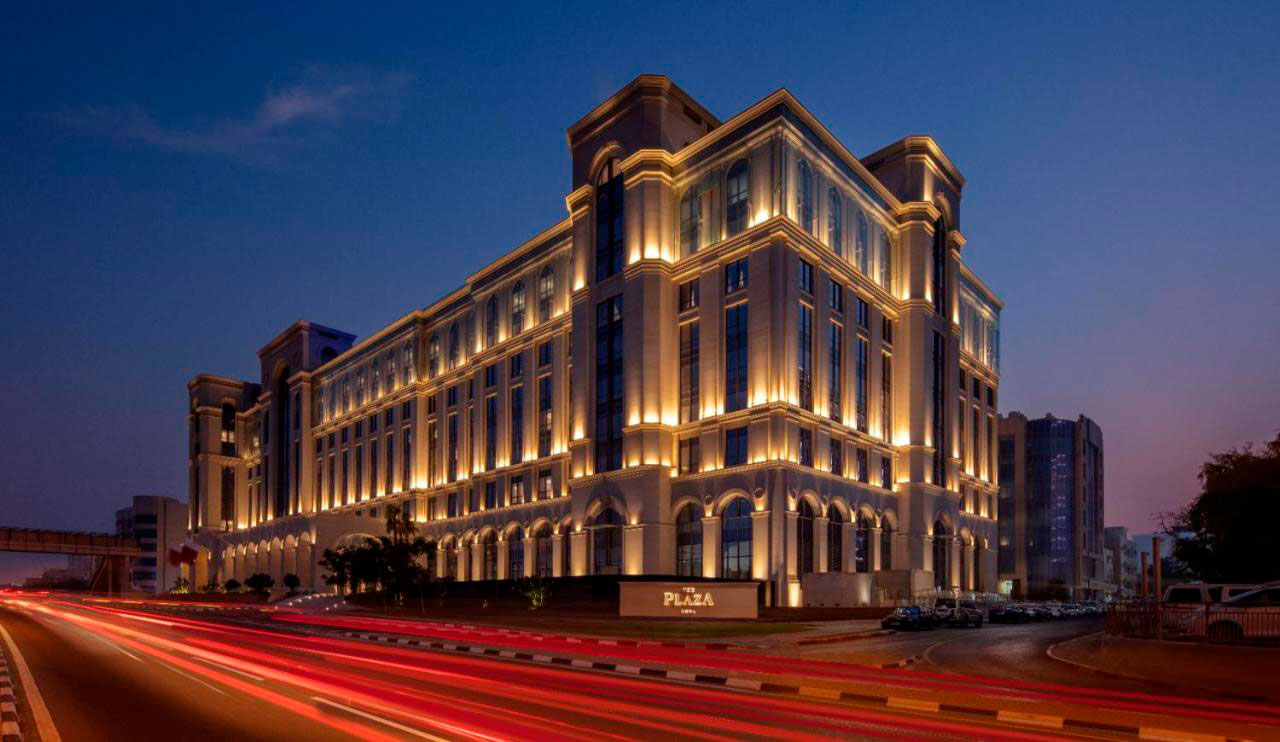 PALATIAL URBAN LUXURY IN DOHA
The Plaza Doha by Anantara invites you to discover the meaning of luxury and embrace a new level of bespoke elegance. Stay in regal sophistication with a choice of rooms and suites infused with classic Parisian flourishes. Enjoy refined dining in exquisite restaurants. Dip into the rooftop infinity pool and gaze across the seafront cityscape of Qatar's pearl of the gulf.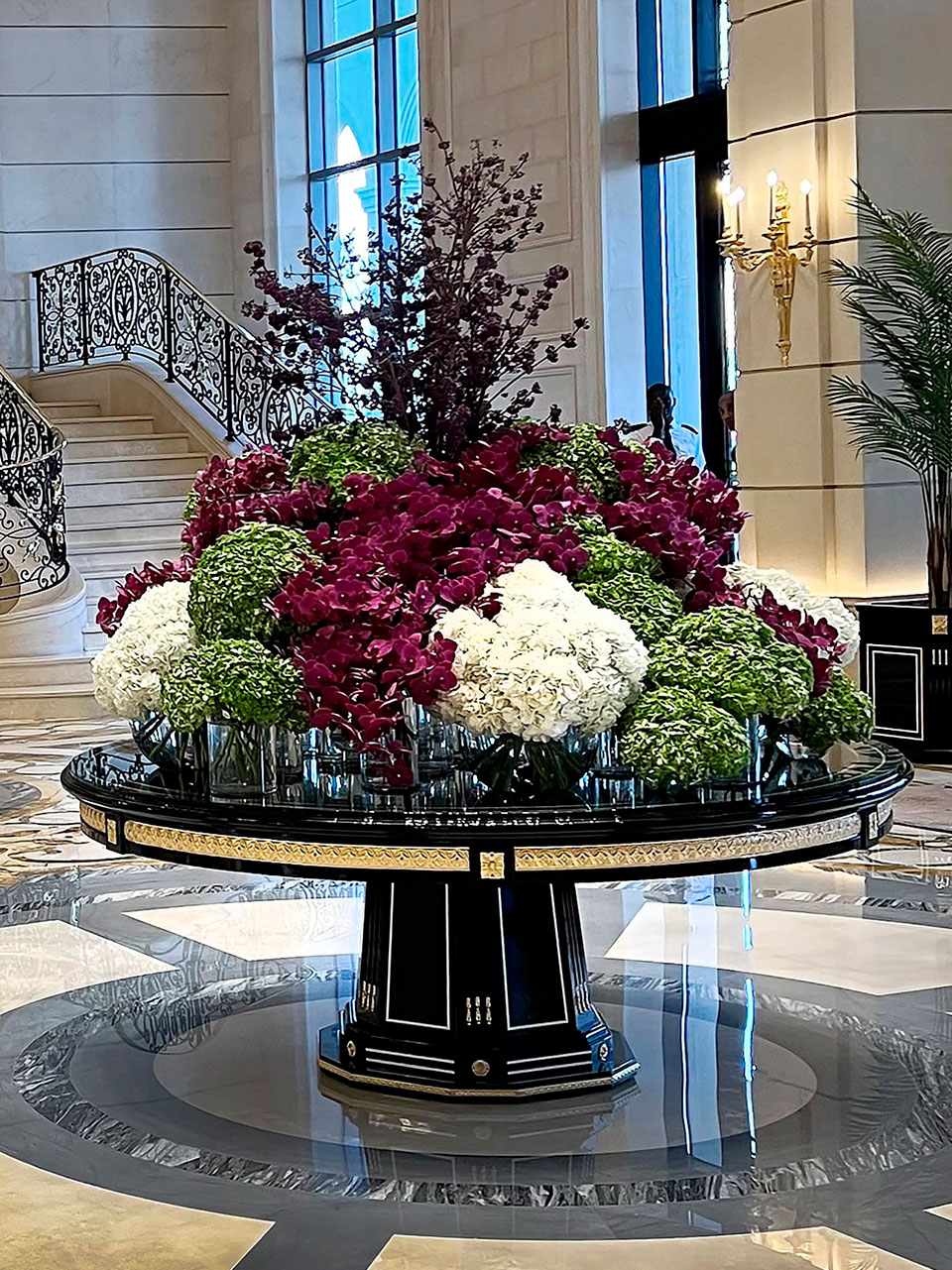 Special hall table and planters for the main lobby of The Plaza Doha.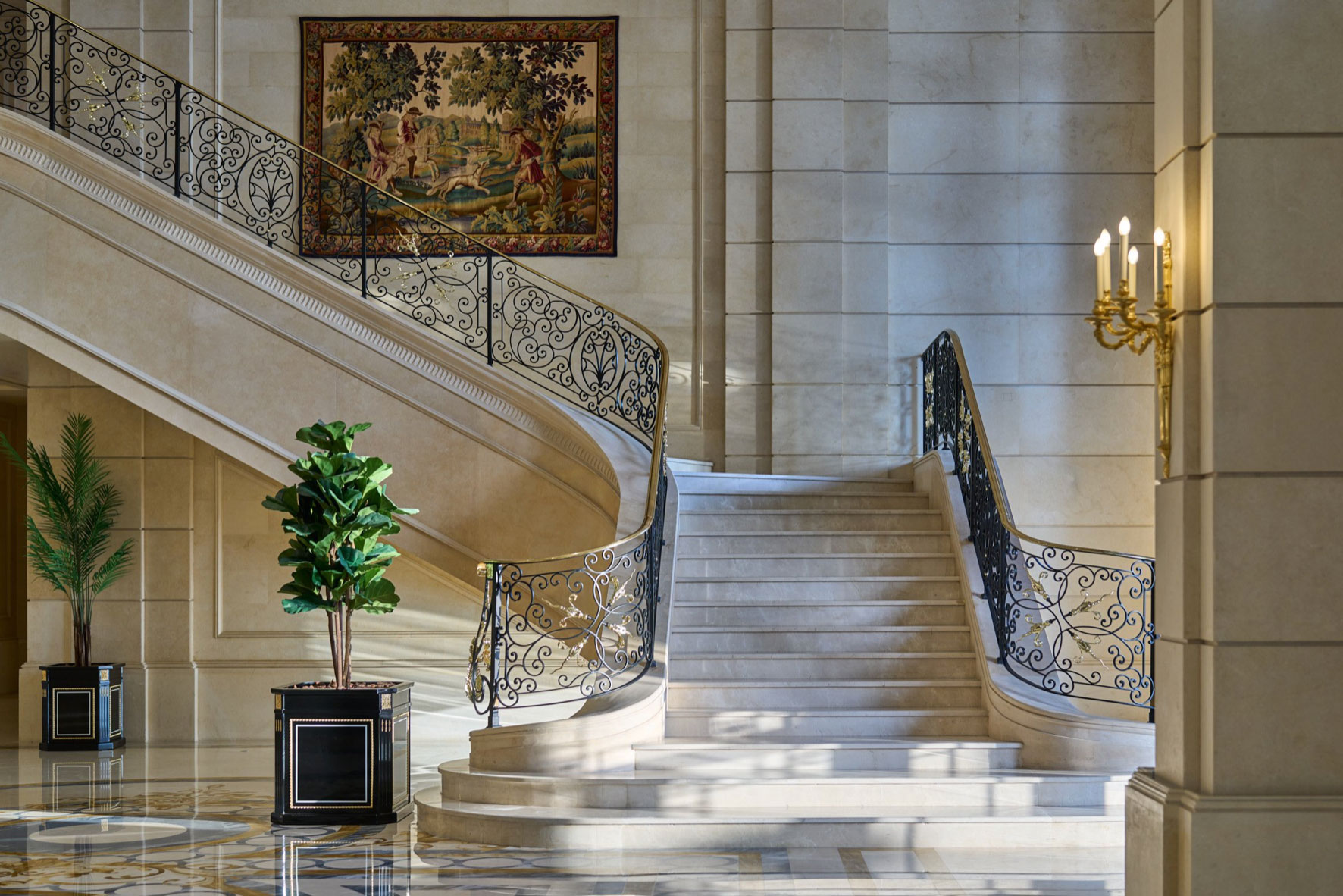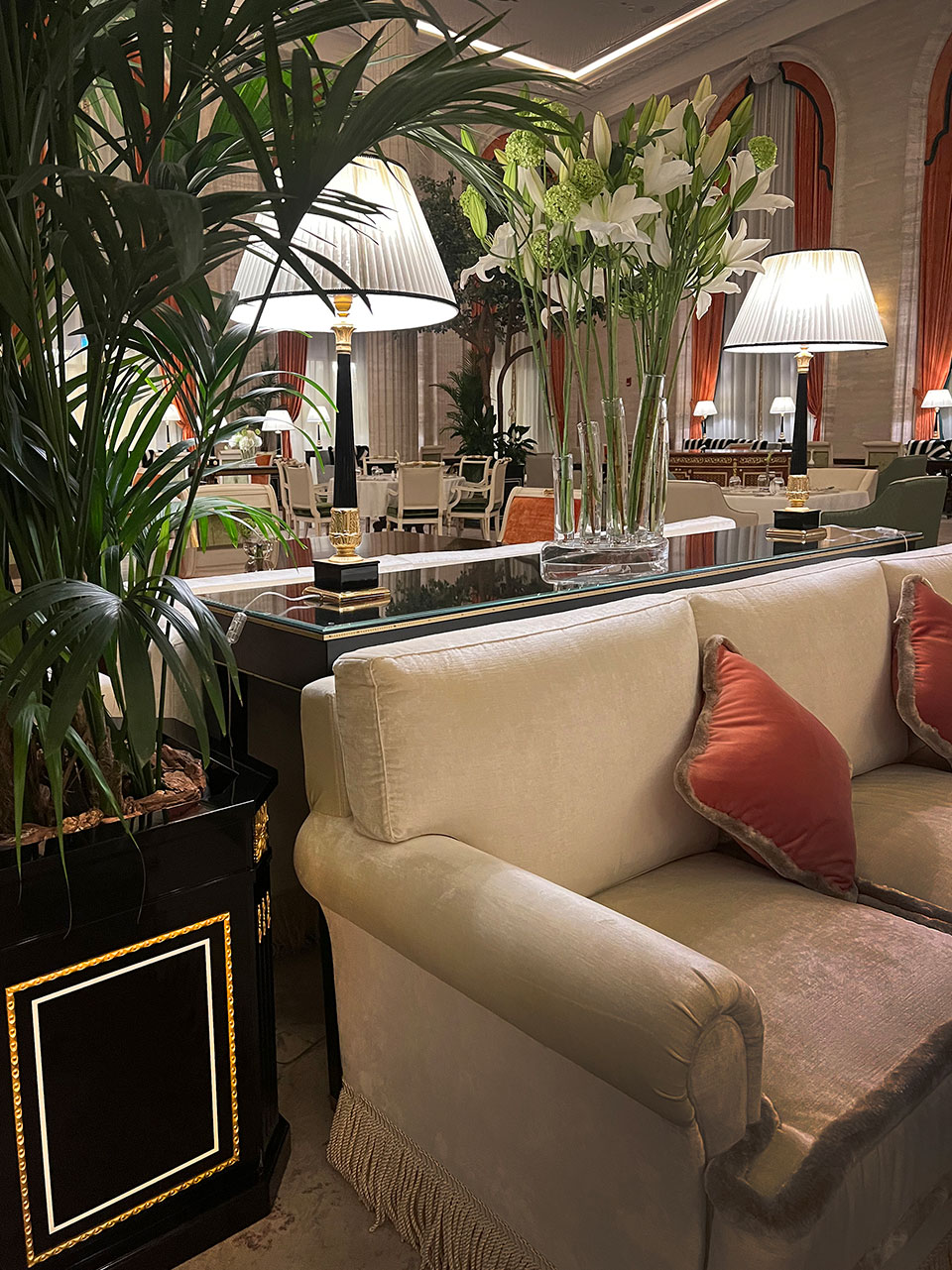 The Plaza Doha Hotel, owned by Al Samrya Group, entrusted Mariner for the furniture and lighting of the main common areas, as well as some of its most important suites. Main lobby, restaurant, suites, even bathrooms, have been decorated with some of our gold leaf mirrors, alabaster table lamps, brass and marble coffee tables, planters and special hall tables, floor lamps in every suite. Even the main piece, the imposing reception counter, designed and manufactured by Mariner, was one of the key pieces that marked the style of the entire hotel. Elegance and sophistication radiates from this hotel in every detail, in every finish.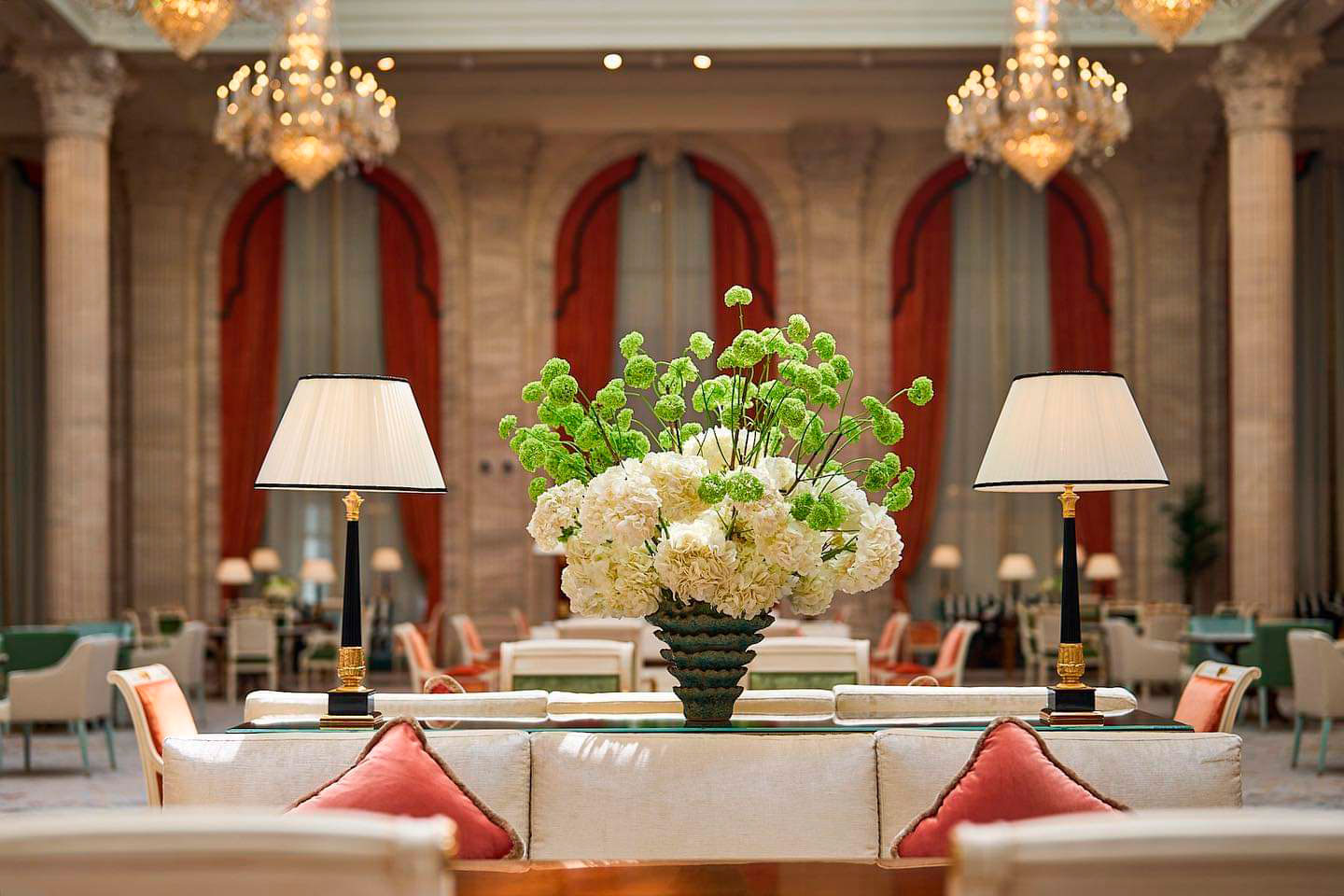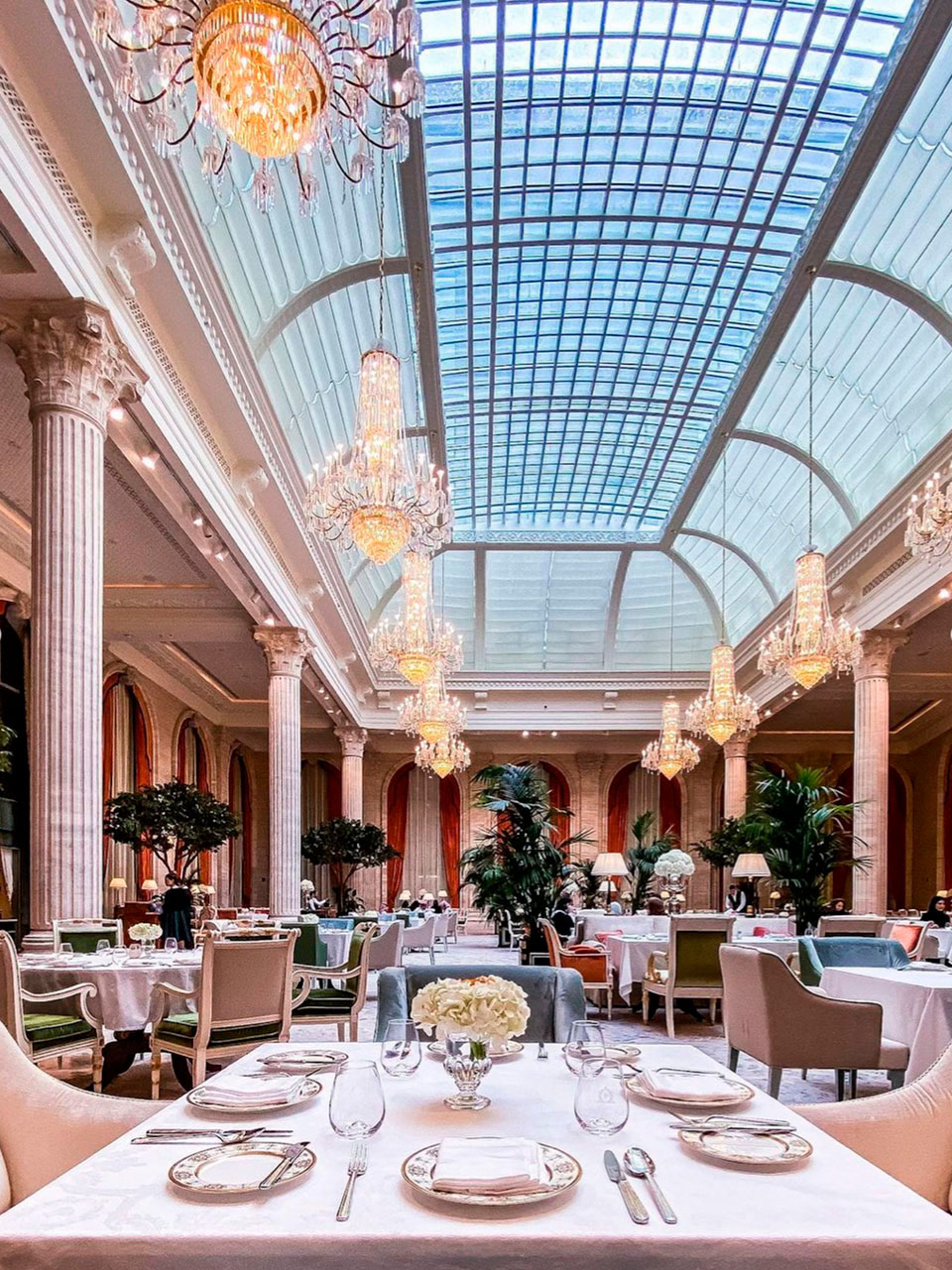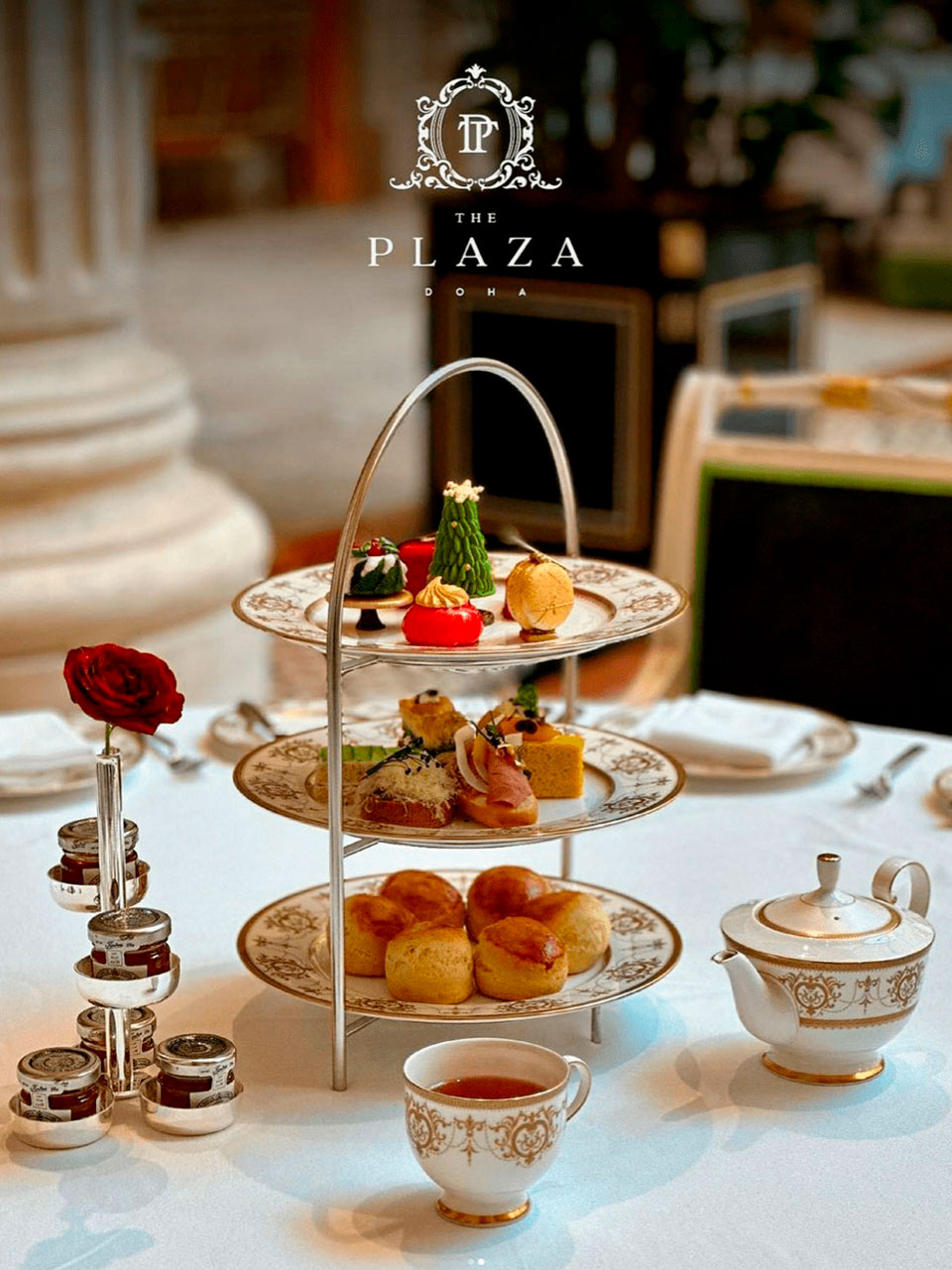 The main restaurant, The Courtyard, decorated with our table lamps, wall brackets, as well as the special planters.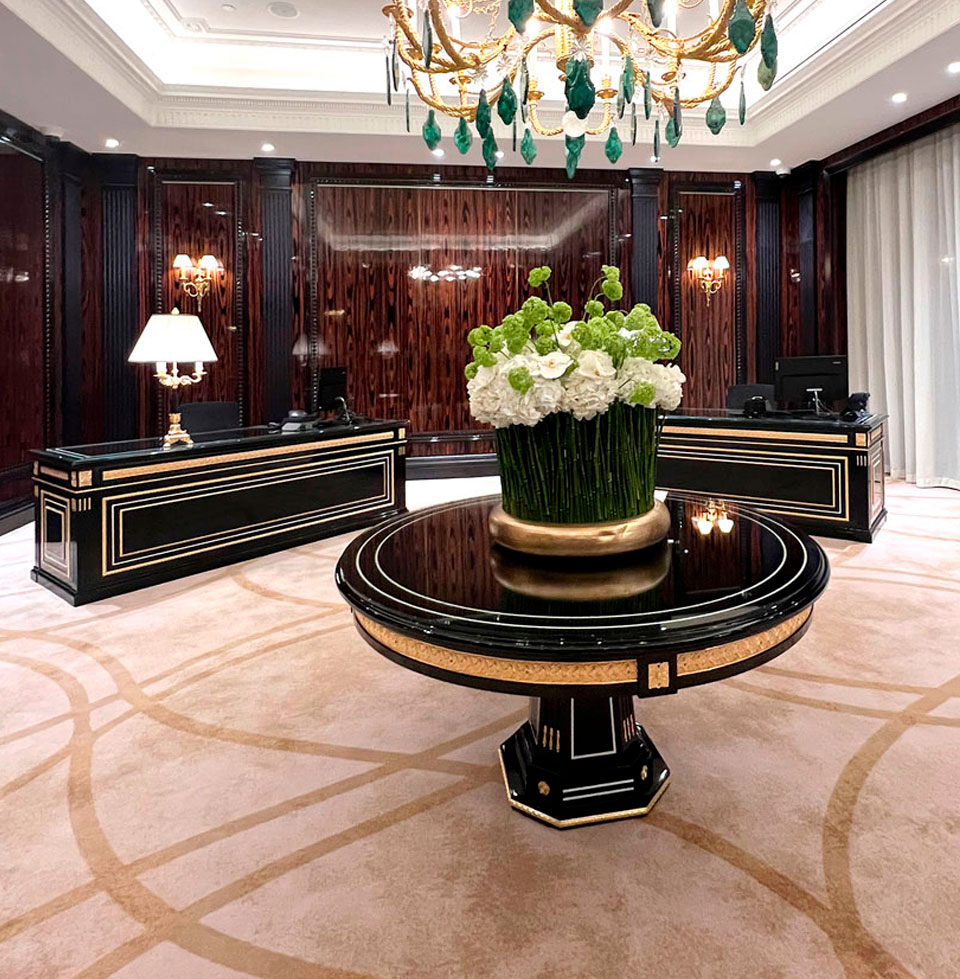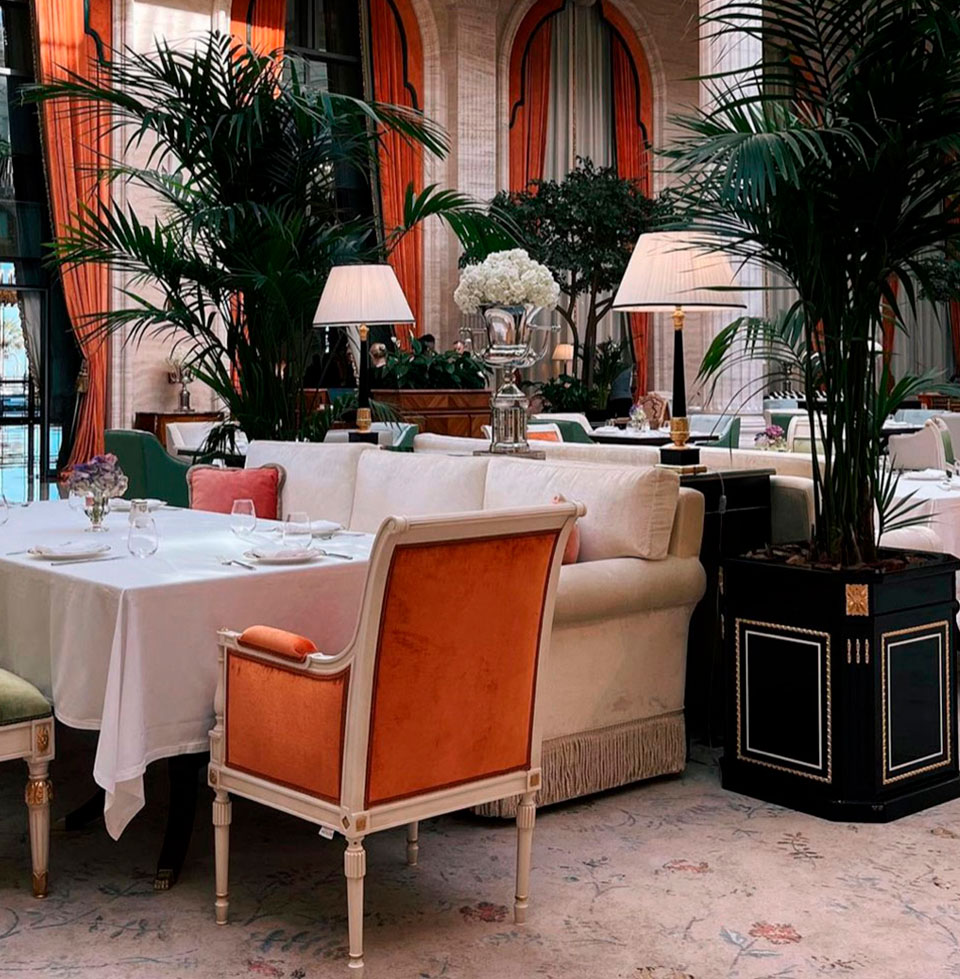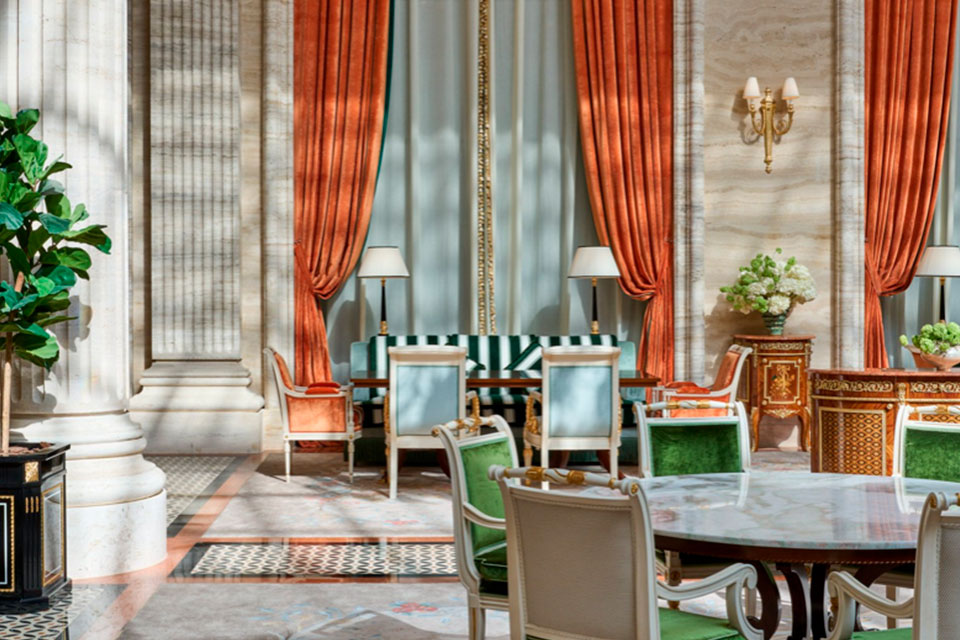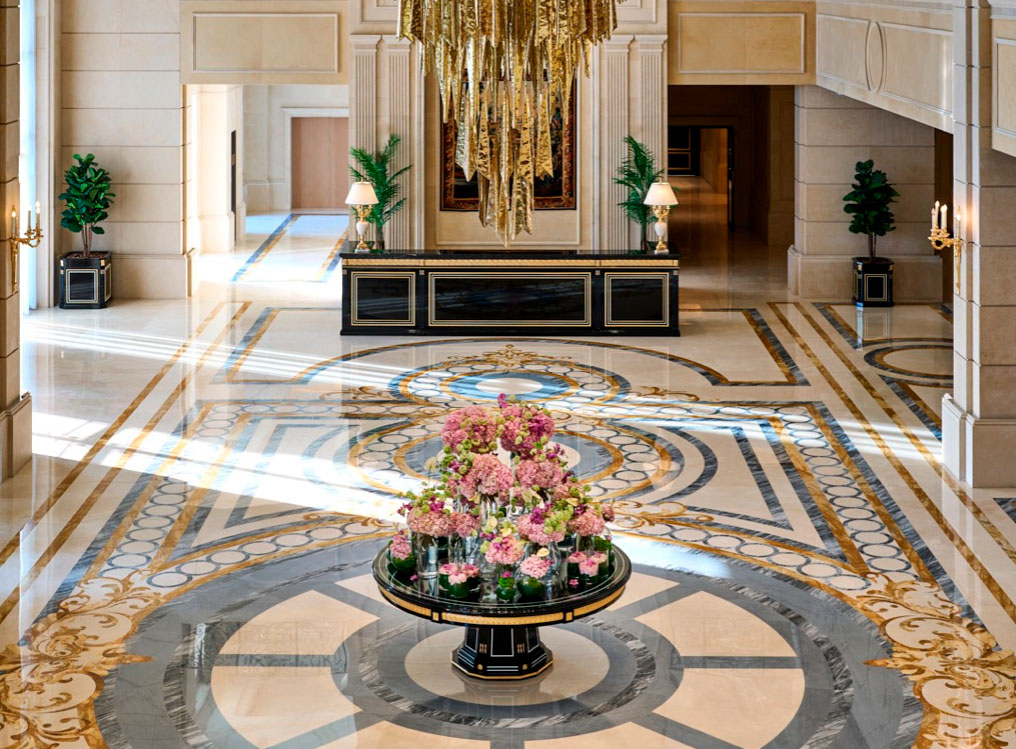 Front view of the main lobby counter. A bespoke design for the magnificent entrance of The Plaza Doha.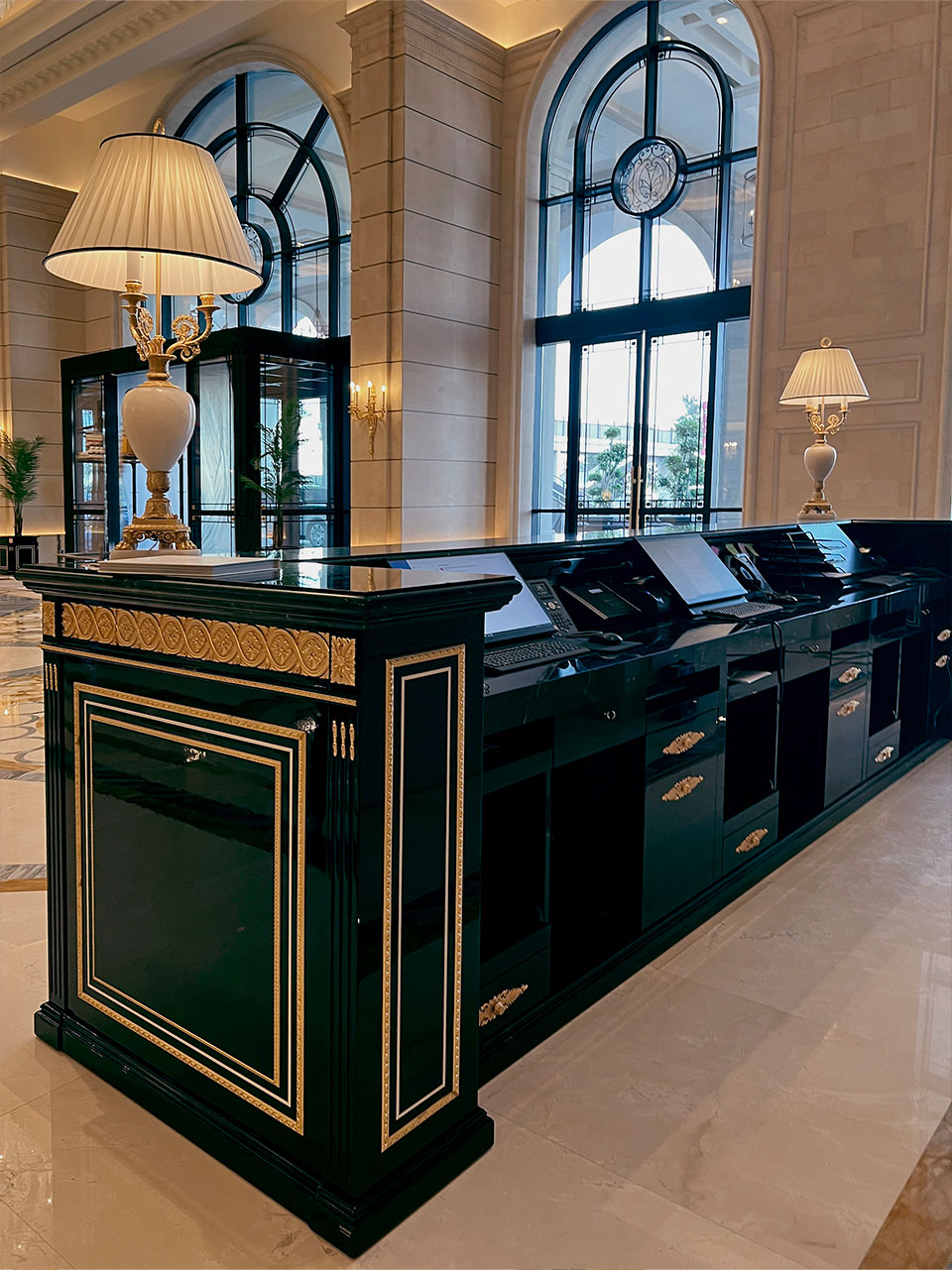 Back view of the main bespoke lobby counter. On the top, two alabaster table lamps are the only decoration needed. A perfect match.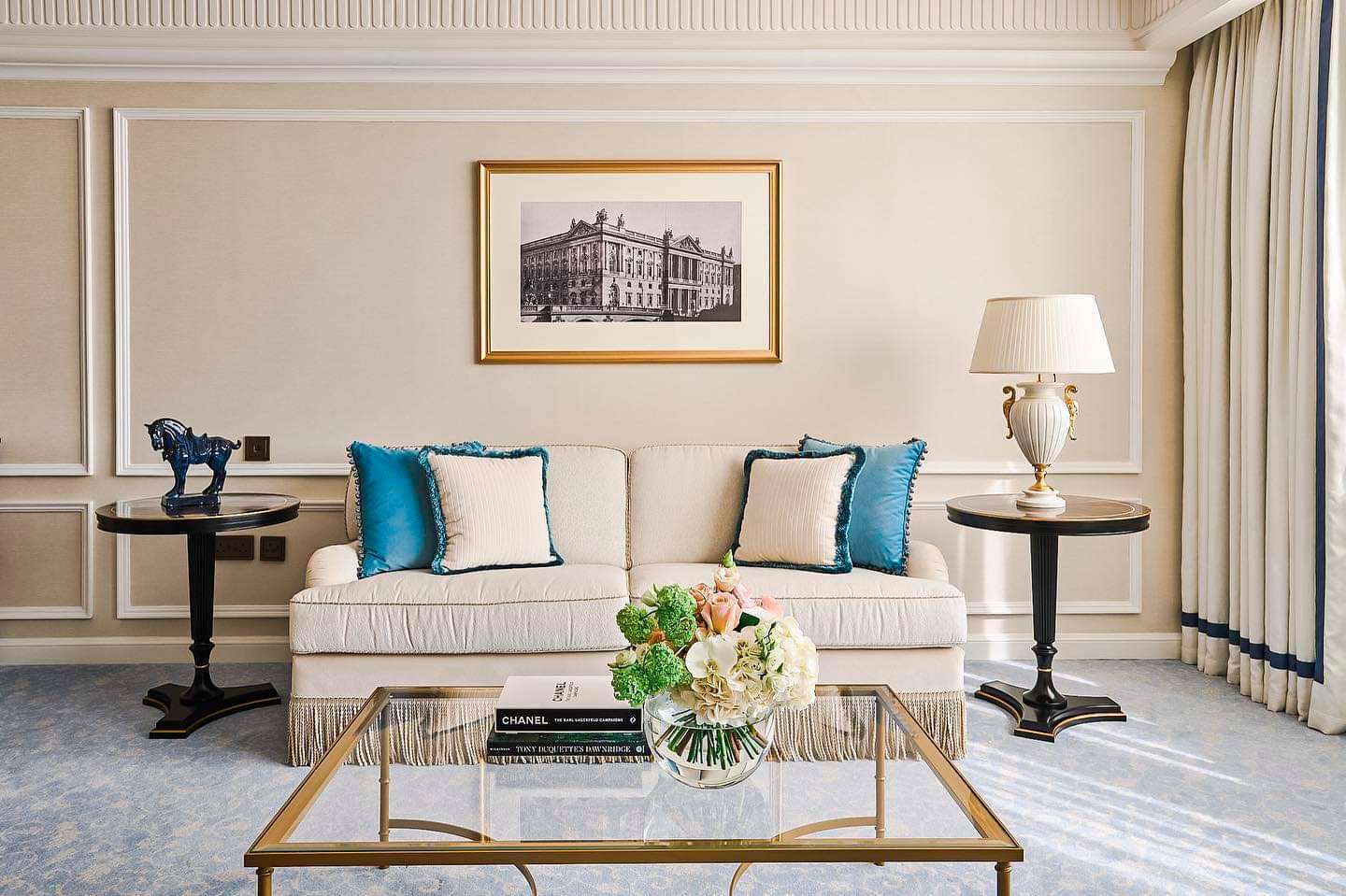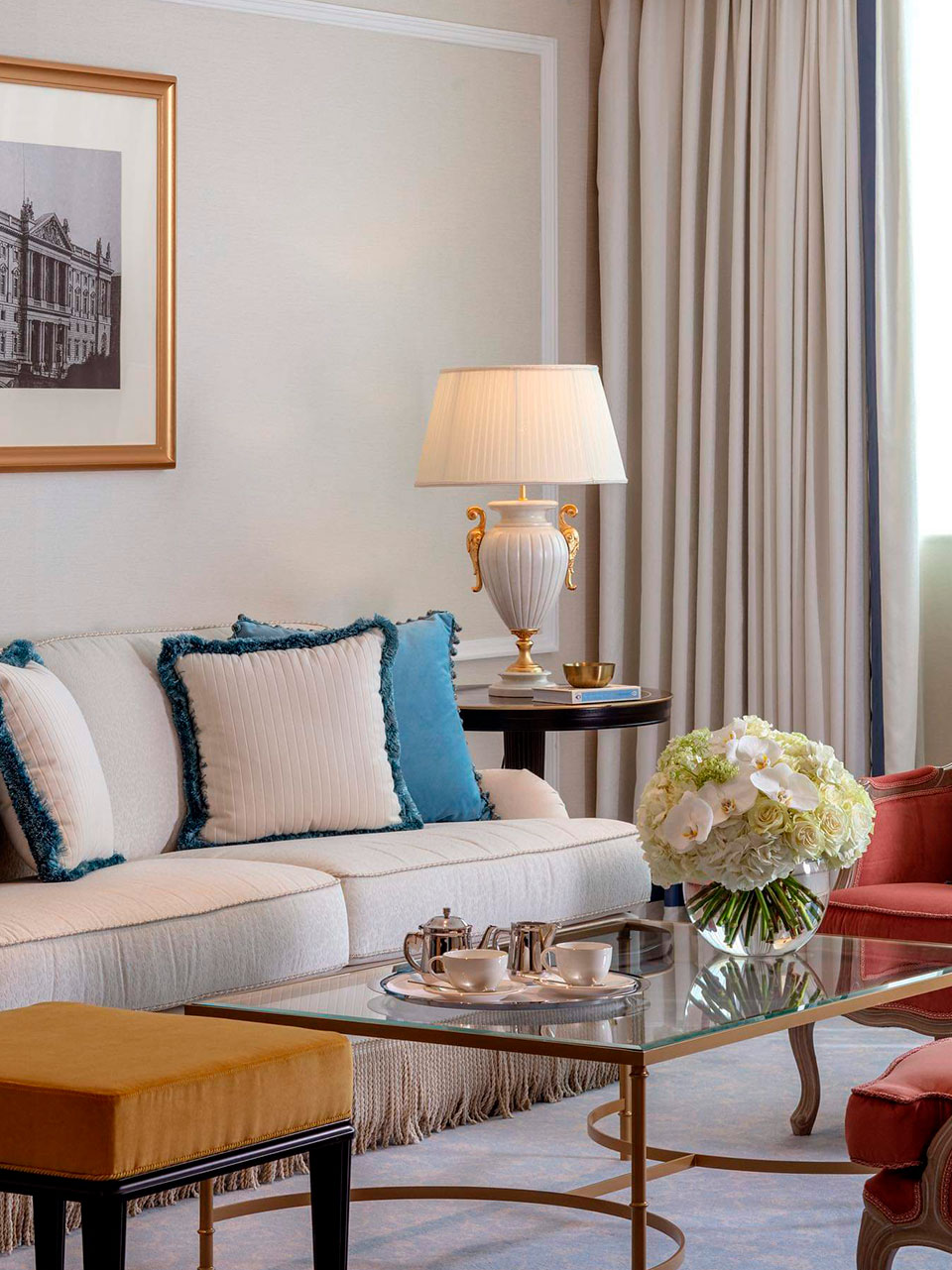 Table lamps, so elegants, giving a touch of light to the living room suite's.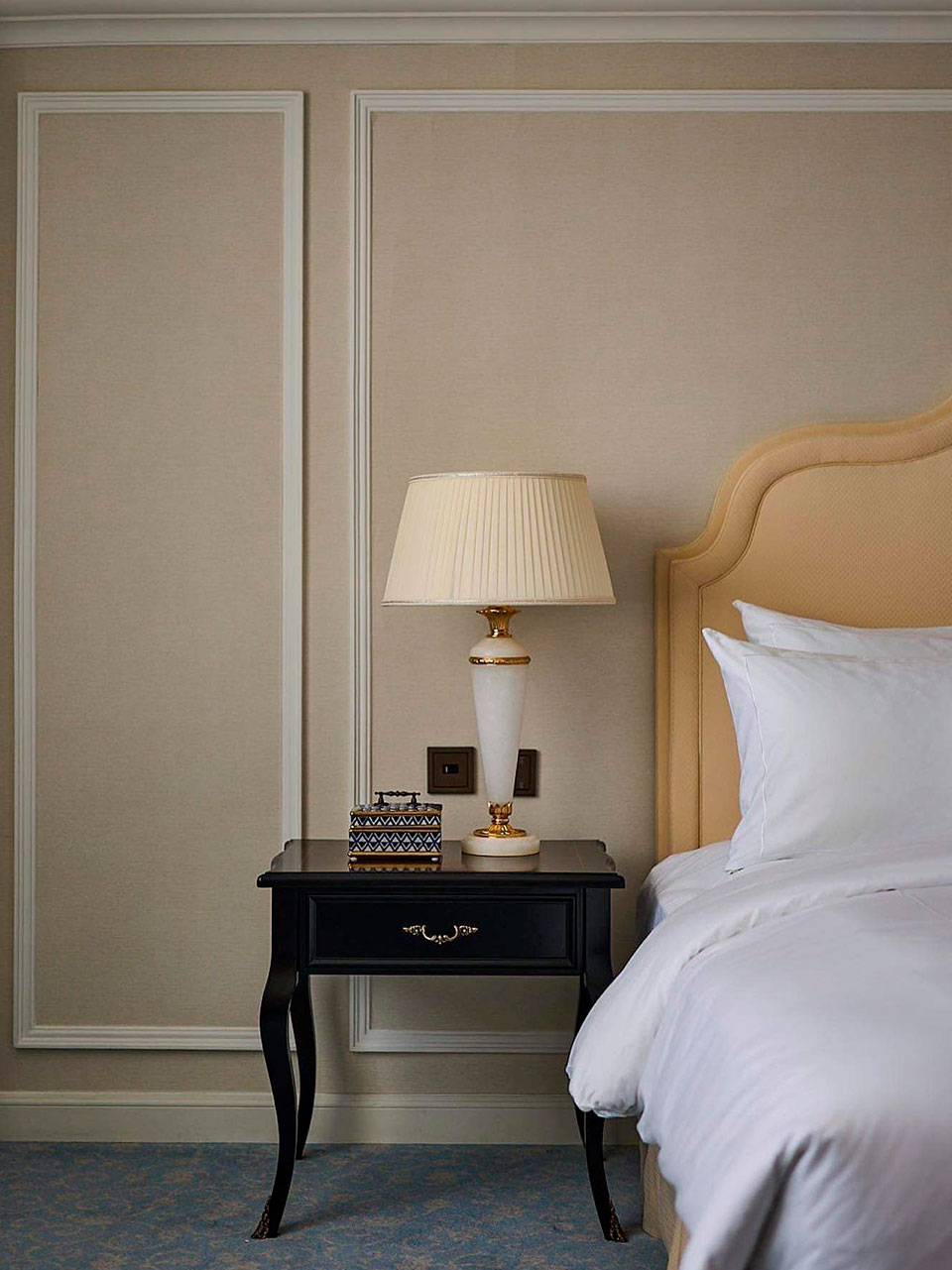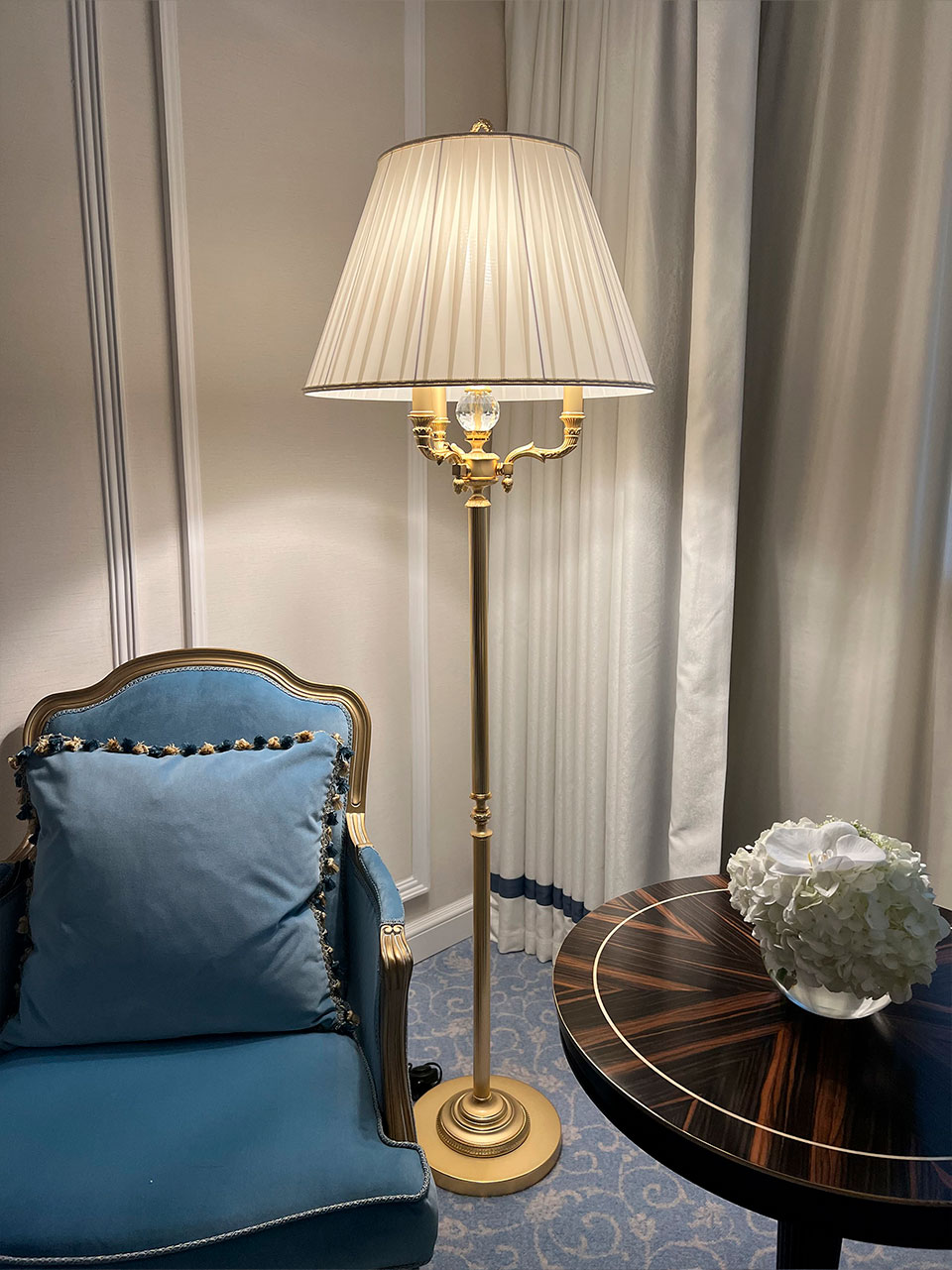 Antique gold floor lamps, located next to the side tables at the hotel's suite bedrooms.